The Signs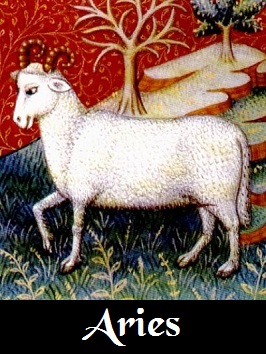 Aries - March 21 - April 20
One thing you can be sure of, if you are an Aries or you have an Aries in your life, is that life will never be dull.
Aries are ambitious, driven and confident and they will want to rule any roost he or she finds themselves in. Aries are leaders, always on lifes cutting edge. In adult years they are likely to be successful, because they are ambitious and driven and not afraid to take risks. They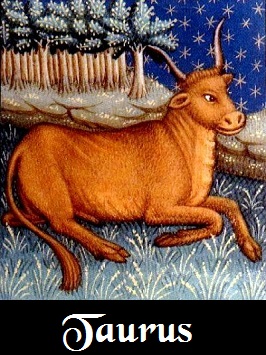 Taurus - April 21 - May 21
In Taurus we find one of the most ancient of all signs, with links right back to pre history. Ruled by Venus, goddess of fertility, Taurus is a sign that represents new life, growth and richness. The symbol for Venus is the Bull, which is the ultimate of fertility symbols and in ancient times played a major role in fertility worship. Even the bull's horns represent fertility, growth and regeneration. Taurus personifies the quintessential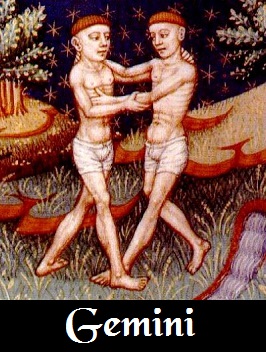 Gemini - May 22 - June 21
Gemini has long been known as the sign of the Twins and there really is a dual, or twin aspect to every Gemini. They are born with one foot in the past and the other in the future and at a moments notice, they are able to jump from one to the other. They think faster, quicker and their minds move in so many directions that most of us find it hard to keep up. They are made of quicksilver and they delight and charm us all.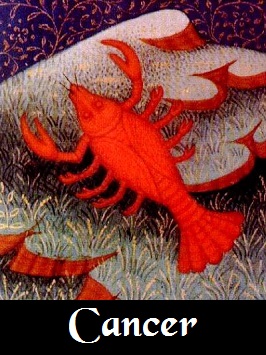 Cancer - June 22 - July 22
The Constellation of Cancer, was placed in the heavens by the gods, as a symbol of gratitude for the crabs faithfulness and devotion and this comes down as one of Cancers main characteristics, that of devotion, loyalty and faithfulness. Do not underestimate this meek and mild mannered sign, for behind the gentle and winning ways of the emotional, Water ruled Cancerean, beats a very strong and determined heart.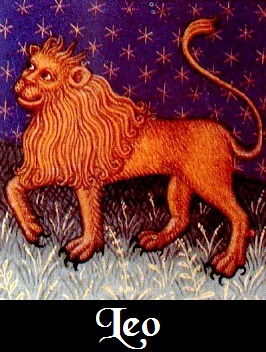 Leo - July 23 - August 22
There is something mythical and majestic about a Leo that brings us face to face with someone who is larger than life. Leos are creative, spontaneous and like the Sun, their ruling body, they lighten up our lives. A happy lion spreads sunshine and joy, but a sad lion puts a wet blanket over all of us. Lions simply are not supposed to walk around with their tails drooping. Leo the Lion has always been connected with the Sun. The story goes ...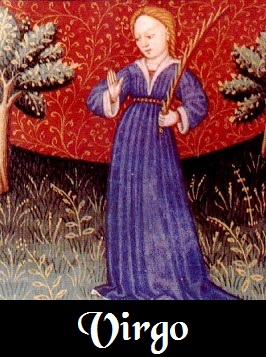 Virgo - August 23 - September 23
Virgo is one of the most complex and intriguing of the constellations and Virgos are some of the most complex and interesting people. Virgo energy is female energy, whether you are a male or a female and is the only female symbol in the zodiac. Whether human, animal or inanimate, all the other Star Signs are represented by symbols that represent male energy, apart from Virgo, so Virgo stands alone, the only sign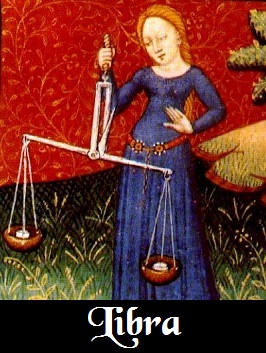 Libra - September 24 - October 23
Libra is the most modern of all signs and did not appear as a separate sign until Roman times. Because of this and a natural Libran drive to form partnerships, Librans can easily lose themselves into relationships. It is this fight against this, which makes them so outwardly independent and resistant to either smothering someone else or to being smothered in return. There are two major concepts that define all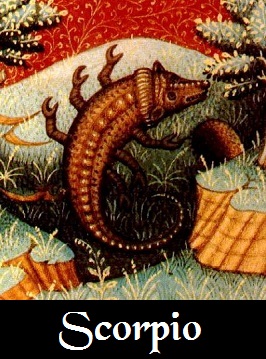 Scorpio - October 24 - November 22
Everything about a Scorpio is mysterious and they do nothing to dispel the sense of mystery they evoke, in fact they enhance it, because they enjoy a sense of secrecy. While Scorpios are mysterious and secretive by nature, that does not mean that they are deceptive, it is simply part of their nature to keep things hidden. They like it that way. This comes from their place in the heavens. Scorpio is the darkest of all the constellations,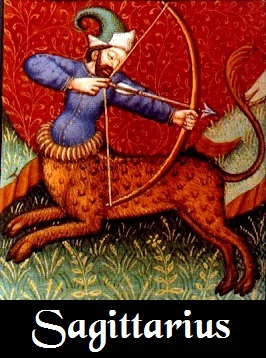 Sagittarius - November 23 - December 22
With its symbol the Archer, Sagittarians are always focused on some far off horizon. They are aiming their arrow and their sights at targets the rest of us can not even see or imagine. This is the sign that travels, explores and brings back tales for the rest of us to enjoy. Of all the signs, this is the most generous, expansive and daring. These are no lightweights though, for deep within the heart of every Sagittarian,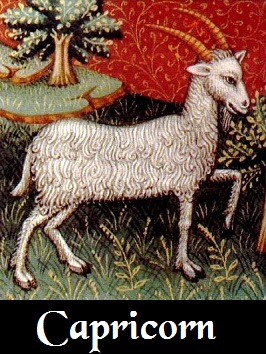 Capricorn - December 23 - January 20
In Capricorn we find one of the strongest and most enduring of all the signs. Capricorns are able to overcome insurmountable odds, stick with something for long and climb higher than their cosmic mates. This comes from their symbol, the goat. The easy, gentle plains are not for the mountain goat, with grazing on lifes pastures all too boring and mundane. They want to be up on the craggy heights, facing danger and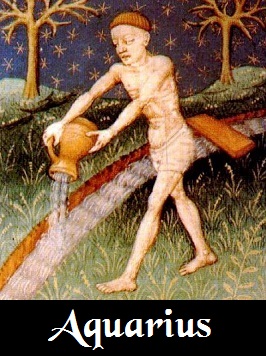 Aquarius - January 21 - February 19
Aquarians are almost otherworldly and see themselves as members of one big global family. This is because of their ability to lift themselves out of their own reality and to truly empathise and relate to others. All of us will be familiar with the symbol of Aquarius, the Cup Bear, pouring liquid from a large urn. This is Ganymede, the very first mortal ever to be made immortal and the liquid he is pouring, is the nectar for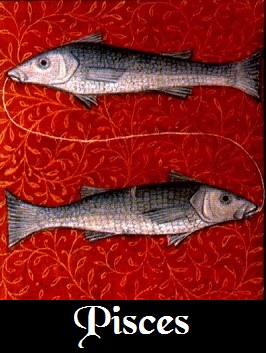 Pisces - February 20 - March 20
In Pisces we meet the most emotional of the Water signs and also the most intuitive and spiritual. These are the gentle souls of the cosmos, who share a deep spiritual connection to the universe. Of all the signs this has the most religious of associations, but not so much with outward displays of devoutness, rather a deep sense of divinity that has a genuine respect and understanding of the universe and ancient religious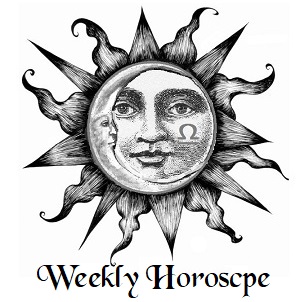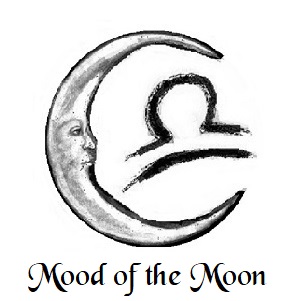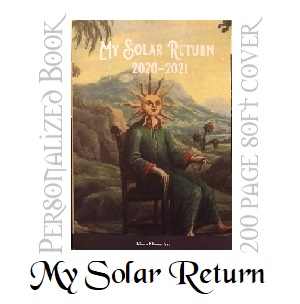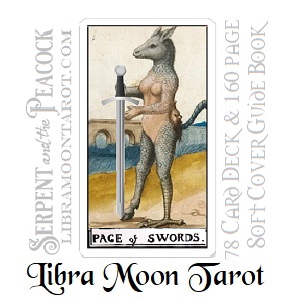 Each particular zodiac sign has it's own characteristics. If you click on the sign you can read about some of the traits of that sign. Or order one of our
reports
and use the power of the planets to your advantage and tap into what should come naturally to you.